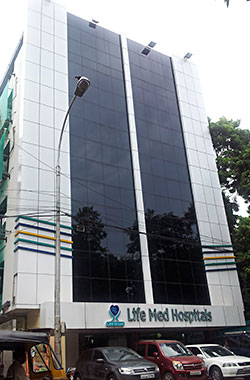 Curtain Wall Systems
in Chennai, Bangalore, Coimbatore, Cochin. in Tamilnadu, South India & Pan India
At 4C, we offer Curtain Wall Systems, Stick Curtain Wall Systems, Unitised Curtain Wall Systems, Semi Unitized Curtain Wall Systems in Madurai, Tiruchirappalli (Trichy), Tiruppur (Tirupur), Salem, Erode, Tirunelveli, Vellore, Thoothukkudi (Tuticorin), Dindigul, Thanjavur, Ranipet, Sivakasi, Karur, Ooty (Udhagamandalam), Hosur, Nagercoil, Kanchipuram, Kumarapalayam, Karaikkudi, Neyveli, Cuddalore, Kumbakonam, Tiruvannamalai, Pollachi, Rajapalayam, Gudiyatham, Pudukottai etc. in Tamilnadu
4C, the curtain wall contractors, provides the following curtain walling solutions:
Stick Curtain Wall Systems
Stick Curtain Walling may be defined as non-load bearing walls generally hovered in front of any building structure. The deadweight of the stick curtain wall with ecological forces acting upon them is transferred back to the main structure through the stick curtain wall fixing points.
Generally stick curtain walls are constructed with factory-cut mullions and transoms as loose bars or sticks thus named Stick Curtain Walling, which is mainly made from extruded hollow aluminium profiles.
The mullions/transoms are taped to protect the painted or anodised surfaces, the bars are fed through cutting machinery after which they are bound for drilling, notching, and possible assembly. Then they are packed on stillages for shipping to the project site. The curtain wall frame (mullions) and glass or opaque panels are installed and connected together on site.
Unitised Curtain Wall Systems
In Unitised Glazing, the entire system is assembled 'off-site' unlike other glazing systems, which happen 'on site'.
Unitised Glazing System comprises of manufactured and pre-glazed floor high units, constructed from either aluminium or steel frameworks is fully assembled prior leaving for site, which requires mere installation.
Unitised glazing products are machined, assembled, glazed in a controlled industrial environment results in improved quality of the finished product.
Unitized systems are generally suited to high-rise construction where installation of Stick Glazing is impractical. Also Unitised Glazing System requires less space on site for arrangement therefore offering an advantage for sites with space constrains.
Semi Unitized Curtain Wall Systems
Semi unitized curtain wall is a system made of a main frame supported on to the wall and a sub frame fixed over the main frame with a fixing bracket.
In semi unitized curtain wall system, the main structural frame is installed first in the field with vertical mullions fixed to the floor and horizontals attached to the vertical mullions. The sub frame with glass or panels then installed into the assembled main frame with necessary sealant applications.